'"Thousands of Kiwi kids spend their summers without shoes, but now a podiatrist has warned they could be doing irreversible damage by going barefoot in the sun.
John Miller says running school cross-country races barefooted is particularly damaging, and can make children's feet wider."
TV3 News
Video no longer available
____________________________
Warning: The following images may be disturbing to some podiatrists:
Well, I have viewed some ignorant rubbish masquerading as news on tv; but this TV3 item just about takes the cake! And where is the balance in this item? Its nothing more than misinformed sensationalism.
Photo One: Gary and Lorraine Moller 1950's New Zealand. Barefoot until secondary school. Lorraine"s strong feet took her to multiple Olympic marathons various running records and world championships.
Photo 2: My niece, Tinara,
winning the sprints barefoot and injury free
Photo 3: My children, Myra, Mary-Ann and Kelvin with champion runner, Rod Dixon. Barefoot, tanned and healthy!
My son, Alama, winning the sprints - barefoot and fast!
Here we are, a website just for you:
Parents for Barefoot Children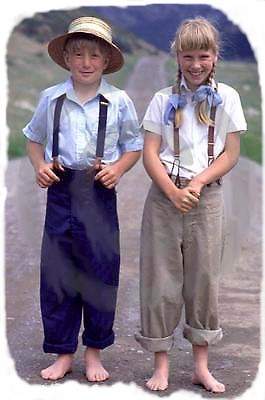 Let's focus on the real causes of foot pain: obese, soft kids who are driven everywhere and not allowed outside lest they be harmed by: the sun/the pervert/the cold/the heat/the hard ground etc etc. And we can't let them get tired or hungry can we? That is child abuse.
Oh! Back to the news item: About the darling Zola Budd and the fiery Mary Decker... I have it from good sources that Decker planned to spike the barefoot Zola if she dared to take the lead. If you watch the video very carefully you will see Decker attempting to do just that a few meters earlier on. Decker succeeded on the second attempt, tripping herself and injuring Zola in the process. That was the end of Zola's running career as she was booed and jeered out of the stadium by the partisan US crowd.
___________________
Lynn Staheli, MD
Quoted in
The New York Times
on Aug 14, 1991
Children with the healthiest and most supple feet are those who habitually go barefoot, according to Dr. Lynn T. Staheli and a growing number of other pediatric orthopedists. His studies of developing nations show that non-shoe-wearers have better flexibility and mobility, stronger feet, fewer deformities, and less complaints than those who wear shoes regularly. He says that, when a child must wear a shoe, it should be lightweight, flexible, shaped more or less quadrangularly, and above all, should not have the arch supports and stiff sides once deemed necessary to give the foot support. Many pediatric orthopedists strongly oppose "corrective" or "orthopedic" shoes for straightening foot and leg deformities like flat feet, pigeon toes, knock-knees, or bowlegs. Dr. Staheli and others contend that there is no evidence that corrective shoes correct anything, and that most of the supposed deformities correct themselves in almost all cases.