Air Force death highlights steroid danger - coroner
3:08 PM Thursday Dec 12, 2013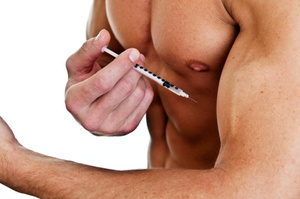 File photo / NZ Herald
A coroner has recommended that authorities consider strengthening drug testing regimes after an Air Force member died during a training exercise after consuming steroids and dietary supplements.
The man, who can not be identified, died at an airbase in September 2009.
Coroner Carla na Nagara determined he died of cardiac arrhythmia as a result of a combination of anabolic steroid and dietary stimulant use.
The coroner was told the man was completing a 45-minute physical training session, which was described by his colleagues as being "fairly typical and not particularly strenuous or demanding".
Rest of article:
http://www.nzherald.co.nz/nz/news/article.cfm?c_id=1&objectid=11171496
________________________________
Gary:
This young man was using a dangerous combination of anabolic steroids and stimulants, presumably, to bulk up while stripping off fat. He was also taking a drug, Tamoxifen, that is usually given to women following breast cancer treatment. He would have been taking this to prevent the shrinking of his testicles and growth of breast - common side effects of anabolic steroid us. Other than the anabolic steroids and Tamoxifen, the stimulants, including caffeine, are all available in New Zealand over the counter, or via the internet. It is said he was taking caffeine pills, energy drinks and "Ripped Freak" and "Super Pump".
Various anabolic and stimulant formulations are presently being heavily advertised on Facebook and elsewhere, targeting young men interested in sport and fitness. The claims being made are outrageous but obviously irresistible to many.
Ads like these are very "pharmaceutical" in nature


Observations and Questions:
How many young men have died from the combination of anabolic steroids and stimulants? I am aware of three in New Zealand over recent years - there must surely be more.
The coroner identified cause of death; but how about drilling down to Root Causes: Where did he get the Tamoxifen and Steroids which are controlled substances? Were any doctors involved with supply? What about the way the athlete stimulant products are marketed to young men? When is "ethical" advertising no longer ethical?
Are these over the counter athlete stimulants gateway drugs, directing the athlete down the dangerous path of illegal drugs such as steroids and EPO?
The people and companies who aggressively promote and sell these substances should be held to account for this young man's death: Be it a trainer in the gym, a pharmacy, a vet or doctor, a supplement store or website. Merely commenting on cause of death is not going far enough.
The best approach to enhancing athletic performance is to enhance health - there is no place for drugs - even ubiquitous caffeine
About this website
The advice in these articles is given freely without promise or obligation. Its all about giving you and your family the tools and information to take control of your health and fitness.
Candida and Fungal Infections? Gary Moller recommends you explore this programme:
Click Here!