Yes, folks, cardiovascular disease can be reversed and - surprise, surprise - with the use of nutritional supplements!

Reversing Heart Disease with DeToxMax Plus and Lipophos EDTA by Jeffrey Dach MD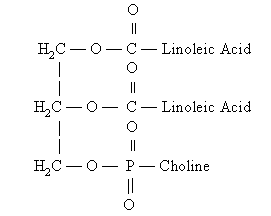 Reversing Heart Disease with DeToxMax Plus and Lipophos EDTA
by Jeffrey Dach MD


The Most Effective Therapy for Reversing Plaque
James Roberts MD
is a cardiologist, lecturer and author who has written extensively on his experience using a nutritional supplement which is capable of reversing heart disease.
The name is Essential Phospholipids with EDTA. The two products he mentions are
DeToxMax
and
LipoPhos EDTA
.
Here is a link
to a video of James C Roberts MD reversing heart disease with Essential Phospholipid EDTA. (courtesy of James C Roberts MD)


Upper left image: Schematic of Phosphatidyl choline molecule Courtesy of James Roberts MD.


Here is Dr James Robert's Video and text paraphrased for your convenience: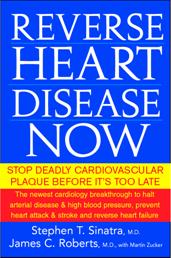 Below quoted from Dr. James Roberts from his web site :
Phosphatidylcholine Therapy (PC) - is the
most effective therapy
in the anti-atherosclerotic armamentarium. The PC molecule improves cell membrane function, increasing absorption of oxygen and nutrition at the cellular level.


Left Image: Book Cover, courtesy of James S Roberts MD and Steven Sinatra MD, Reverse Heart Disease Now: Stop Deadly Cardiovascular Plaque Before It's Too Late.


PC Stimulates Reverse Cholesterol Transport
PC stimulates the HDL-associated enzymes of reverse cholesterol transport, promoting the removal of excess cholesterol from our cells, including the endothelial cells that line our arteries. PC has been shown to improve blood flow and reduce symptoms in humans with narrowed arteries, and to anatomically reverse atherosclerotic narrowings in animals and in humans.
Full article and references can be found here:
http://jeffreydach.com/2013/06/10/reversing-heart-disease-detoxmaxplus.aspx
About this website
The advice in these articles is given freely without promise or obligation. Its all about giving you and your family the tools and information to take control of your health and fitness.